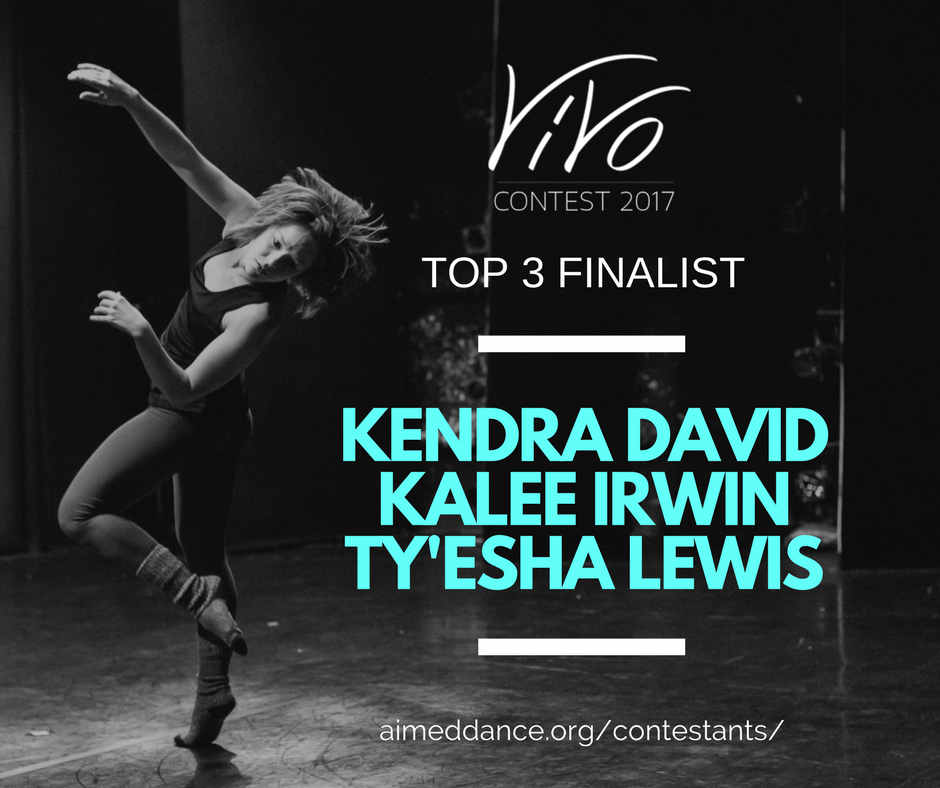 KENDRA DAVID
Kendra David is from Dripping Springs, Texas where her dance training began at the age of 9. She was involved with her high school drill team and served as First Lieutenant for both her Junior and Senior year. She currently is studying to get her BA in Dance at Texas Tech University with a minor in Business. Kendra has been involved with Chi Tau Epsilon, the dance honor society at Texas Tech University for the past two years while serving as Vice President her Junior year and will be serving as Co-President her senior year. Kendra has also been a part of The University Dance Company and has spent time learning solo work from guest artist Nicole Wolcott, as well as having the opportunity to work with many of the inspiring faculty at Texas Tech University. Kendra taught at a local studio, getting to work with students and share her love of dance. She is a strong advocate for the arts and believes in the power of dance to motivate people of all ages and backgrounds. Kendra worked with the students at The Burkhart Center for Autism Education and Research to observe how movement can inspire others to get out of their comfort zones and have new experiences. She plans to continue her exploration of the arts and dance outside of college by teaching dance with hopes of auditioning for professional companies. In her spare time she likes to decorate her apartment and browse Pinterest for inspiration. Kendra's creativity and love for the arts always goes back to dance and the pure joy she feels when moving. She is excited to see where dance will take her next.
KALEE IRWIN
Kalee Irwin is an urban American artist from Houston, Texas. She received her BFA in dance at Sam Houston State University, Huntsville, TX. Kalee has received advanced training in modern, jazz, ballet, contact improvisation, and dance technology and choreography. In the summer of 2016 Kalee attended Dance Italia in Lucca, Italy where she received training from Cristina Planas Leitao, Chisato Ohno, Elitia Cannata, Erik Abbott-Maine, Nicole Von Arx, and Christiano Fabbri. Kalee's favorite aspects of dance are choreography and improvisation. She likes to explore the boundaries of movement and express ideas, philosophies, and meaning through dance. Kalee has attended many improvisation workshops, including multiple years at the Texas Dance Improvisation Festival. In 2016 she was selected to do a spontaneous performance at their closing concert. In spring of 2017 Kalee was selected to debut her new work "You and Me, Me and You" in the Mid the Gap festival run by Dance Source Houston. She continues to grow as a performer and choreographer. Kalee also has 3 years experience in the field of costume as a designer, assistant to the designer, and stitcher/drapper/cutter. Kalee's next step in her future of design includes creating her own line of dancewear.
TY'ESHA LEWIS
Ty' Lewis is a performing artist, choreographer and teacher from Houston, TX. Her adventure began on her high school drill team, where she fell in love with performance and choreography. Since then Lewis has flourished as a developing artist, by deepening her self expression and stimulating her mind. Ty' is thankful for the training and education she received from San Jacinto College and Sam Houston State University, where she devoted herself to her craft. During her time as a student, she received the San Jacinto College Performance Award, as well as the Sam Houston State University Choreography Award for two consecutive years. She has attended performance and choreographic workshops, intensives, and master classes in Huntsville, Houston, Austin, New York, San Francisco and Italy. She continues to teach and mentor a diverse range of students in personalized dance techniques such as: contemporary, jazz, ballet and improvisation. Ty' is honored to have been selected as one of Dance Source Houston's 2016-2017 Artists in Residence. She challenges her audience to connect with the feelings and vulnerability expressed through her work. As she begins her journey as an independent artist, she seeks to share her passion for movement through teaching, directing and performance in the hopes of awakening lives.